This is what I am looking forward to Carmen in Munich (October), Il Corsaro in Zurich (November), and in December José Cura in Oslo.
José Cura as Don José in Munich October 4, 7, 10. I will not see all 3, just one. In the end of November it will be Vittorio Grigolo as Corrado in Il Corsaro in Zurich. I hope I will like the production. In Mid-December will José Cura sing in Oslo for the first time. I am excited.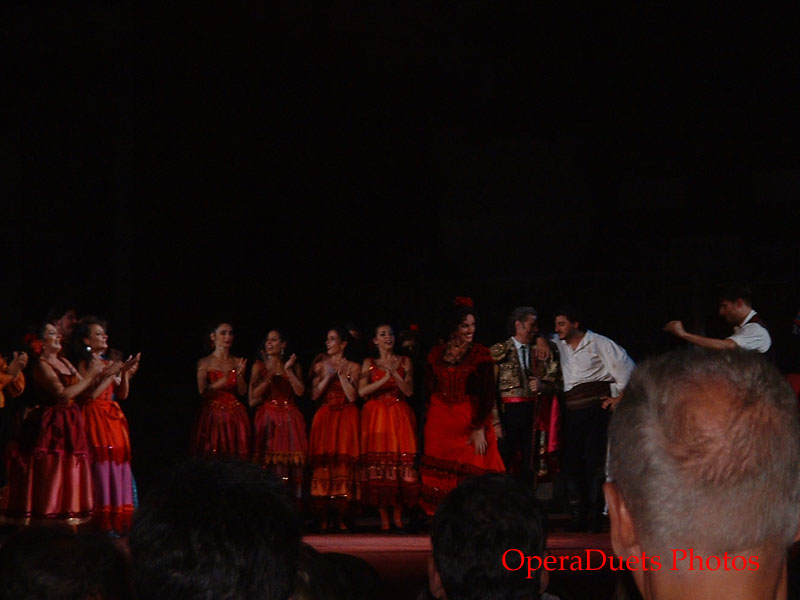 CARMEN, everybodies "favorite opera" or just the most played. One of the most famous operas, that's certain. Very little of this opera would you only hear in the opera house or when playing the complete opera. The orchestra music, chorus, arias, duets etc are almost all famous. But every time I go to the opera house knowing all the music but I am often surprised almost about what comes first especially when it comes to act 1.
I have seen Carmen 17 times already
. It really have to be special for me since I have been too used to the music and so it has faded a bit for me. I love Agnes Baltsa as Carmen and I have 3 performances of Carmen that I still remember with fondness, 2 with Baltsa, 1 with Cura. Deutsche Oper Berlin 2000, February 5th and Finland National Opera 2002, May 15th both with Agnes Baltsa and Alberto Cupido. And then it was Arena di Verona 2003, July 29 with José Cura and Marina Domashenko. (That is the one that should have been on DVD).
For more reviews from my travels, see www.operaduetstravel.com