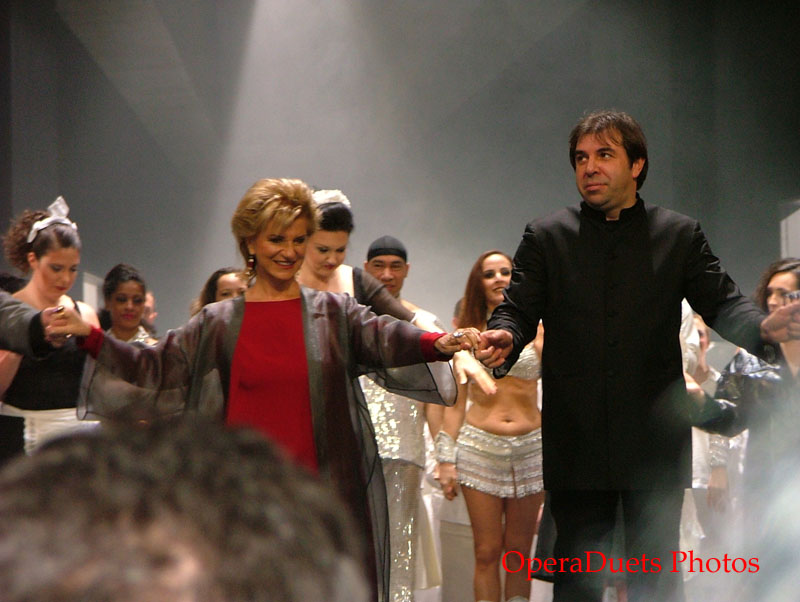 La Cieca
posted about Nabucco in Zurich and made me dream about seeing Agnes Baltsa as Fenena. But of course, Agnes Baltsa is singing Klytämnestra in Zurich.
Both Elektra (January 29, 2010) and Nabucco (January 30, 2010) were triumphs. And I even met Agnes Baltsa after Elektra and she told me she is going to Zurich next year for Cavalleria Rusticana. I also talked briefly to conductor Daniele Gatti. I said this was the first time I really enjoyed this opera (Elektra) because of the orchestra. And Agnes Baltsa was really wonderful as Klytämnestra, it was powerful and beautiful sung.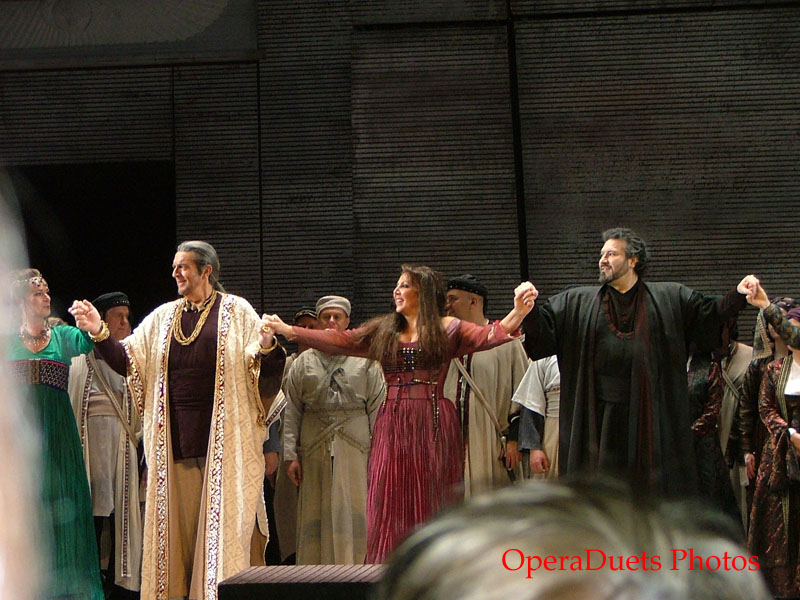 Maria Guleghina was the reason to see Nabucco. I love her Abigaille. I had wondered about Juan Pons, how would he be as Nabucco. His face was so thin now that I hardly recognized him but his singing was powerful enough for Zurich. Many years ago I saw Boiko Zvetanov, he had also changed into a little, chubby man but his voice was there. Boiko may be small in stature but you soon forget that.
For more reviews from my travels, see www.operaduetstravel.com