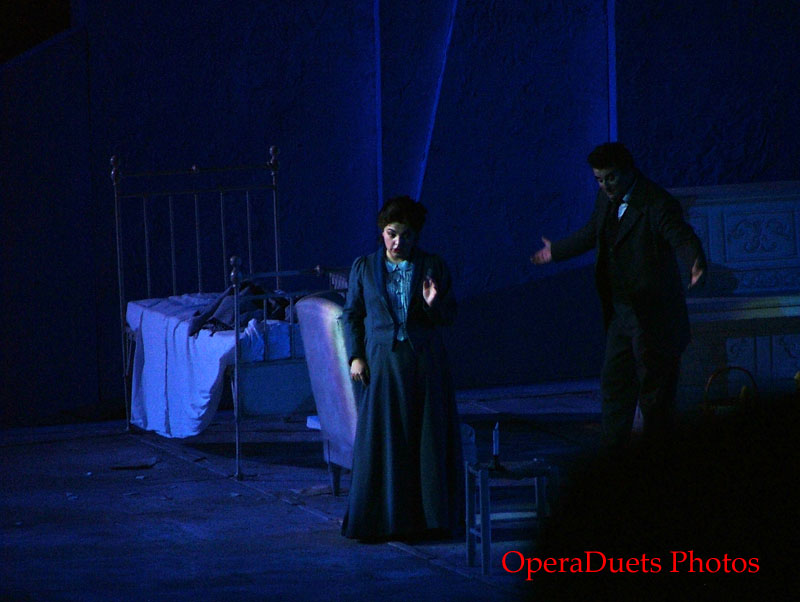 Suddenly I am here again with just a few days until my travel to Zurich. Some times I am excited but often I am just tired at the thought of traveling. It does not help that I am traveling with KLM. I have bad memories from a KLM flight and it makes the flying time double the time than a direct plane would have given me. Amsterdam Schiphol airport I am
not
looking forward to you.
I love my favorite tenor JOSE CURA but I don't know about LA BOHEME. If I am unlucky I will just be bored with it. But I am excited to see what Cura will do with the role of Rodolfo. And I still think Adriana Damato will be exciting as Mimi.
Going back to my
OperaDuets Travel
website I see I have seen LA BOHEME 4 times. This year I will see it 2 more times.
1989-01-23
La Boheme (Puccini), Den Norske Opera (Oslo) with Solveig Kringlebotn (Kringelborn) as Mimi and José Antonio Sempere as Rodolfo.
1990-12-29
La Boheme (Puccini), Den Norske Opera (Oslo) with Katia Ricciarelli and Richard Greaer
. 2007-06-30 La Boheme (Puccini), Arena di Verona with Marcello Giordani and Tamar Iveri. 2007-09-01 La Boheme (G. Puccini), Den Norske Opera (Oslo) with Janne Berglund and Luca Canonici.

On LA BOHEME that I would have loved to see was when Jose Carreras sang Rodolfo in Oslo February 1986. But I did get Katia Ricciarelli as Mimi in 1990. Sona Ghazarian sang Mimi with Carreras in 1986 when Ricciarelli had to be replaced so 1990 was the first time Ricciarelli was in Den Norske Opera in Oslo, Norway.

For more reviews from my travels, see www.operaduetstravel.com