LA FANCIULLA DEL WEST by Giacomo Puccini
Photos
Opernhaus Zurich
2004-05-07
Sylvie Valayre / José Cura
Opernhaus Zurich
2004-05-09
Sylvie Valayre / José Cura
Royal Opera House
2005-09-15
Andrea Gruber / José Cura
Royal Opera House
2005-09-18
Andrea Gruber / José Cura
Deutsche Oper Berlin
2006-09-24
Sylvie Valayre / José Cura
Royal Opera House
2008-09-26
Eva-Maria Westbroek / José Cura
Royal Opera House
2008-09-29
Eva-Maria Westbroek / José Cura
Den Norske Opera & Ballett (Oslo)
2009-12-12
Paoletta Marrocu / José Cura
Den Norske Opera & Ballett (Oslo)
2009-12-14
Paoletta Marrocu / José Cura
It is less than 1 year since my last Fanciulla del West but it is approx. 6,5 years since I saw this production in Zürich. As you can see all my previous Dick Johnson has been José Cura and now I am off to see him in this role for the 10th time.
In May 2004 Juan Pons was Jack Rance, Sylvie Valayre was Minnie. I loved it. I wonder how I feel about it now. Then in 2005 (London) Mark Delavan was Jack Rance, Andrea Gruber was Minnie. That was the classic Fanciulla in Royal Opera House. Then the updated version in 2006 (Berlin) with Sylvie Valayre as Minnie, Marco Chingari as Jack Rance. In 2008 back in London with the classic Fanciulla and Eva-Marie Westbroek as Minnie and Silvano Carroli/Claudio Sgura. And last year, 2009, in Oslo with Paoletta Marrocu as Minnie and Jason Stearns as Jack Rance.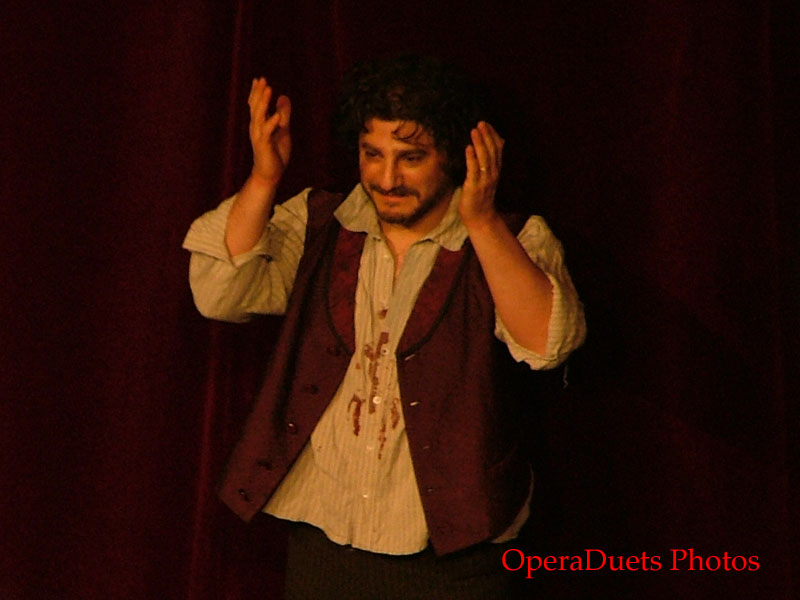 And now it will be JOSE CURA as Dick Johnson, EMILY MAGEE as Minnie and RUGGERO RAIMONDI as Jack Rance. And I can't wait....
For more reviews from my travels, see www.operaduetstravel.com