LA FAVORITA (in Italian) or LA FAVORITE (in French) by Gaetano Donizetti is about
Leonor de Guzman
, mistress (favorite) of King
Alphonse XI of Castille
.
The LESSON from this OPERA is most HISTORY in Opera is mostly bogus.
Leonor de Guzman was a widow before she met King Alphone. They had 10 children together. 10 !!! Ten children!! The Queen naturally hated the situation but she could not do anything about it until the King died and she was free to kill her rival. But Leonor still won. In the end her son became King
Henry II of Castille
. He became king after killing his half-brother.
And that is the true history!!!
2 times

La Favorite
2003-03-11
,
2006-03-23
2003
-03-11 La Favorite (G. Donizetti),
Wiener Staatsoper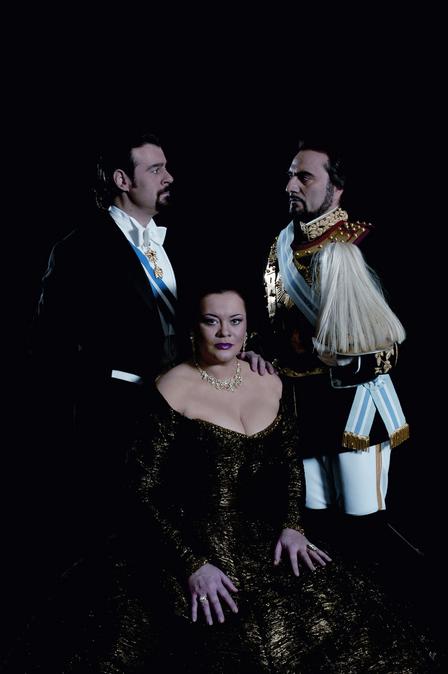 Léonor de Guzman = Violeta Urmana
Fernand = Giuseppe Sabbatini
Alphonse XI = Carlos Alvarez
Balthazar = Giacomo Prestia
Don Gaspar = John Dickie
Inès = Genia Kühmeier
Fabio Luisi, conductor
Inszenierung - John Dew
Bühnenbild - Thomas Gruber
Kostüme -José-Manuel Vazquez
2006
-03-23 La Favorite (Donizetti),
Opernhaus Zurich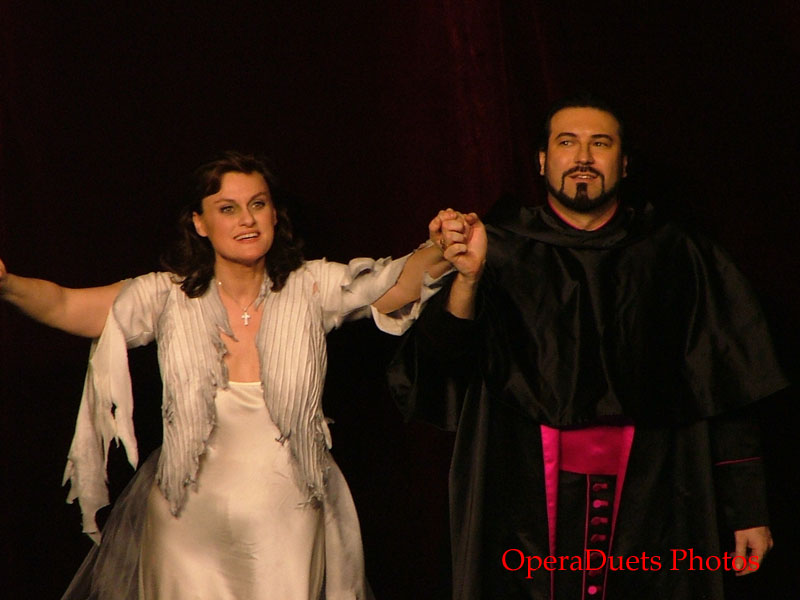 Leonor de Guzman = Vesselina Kasarova
Fernand = Fabio Sartori
Inez = Jaël Azzaretti
Alphonse = Roberto Servile
Balthazar = Carlo Colombara
Don Gaspar = Eric Huchet
Marc Minkowski, conductor
Inszenierung - Philippe Sireuil
Bühnenbild - Vincent Lemaire
Kostüme - Jorge Jara
Choreographie - Avi Kaiser