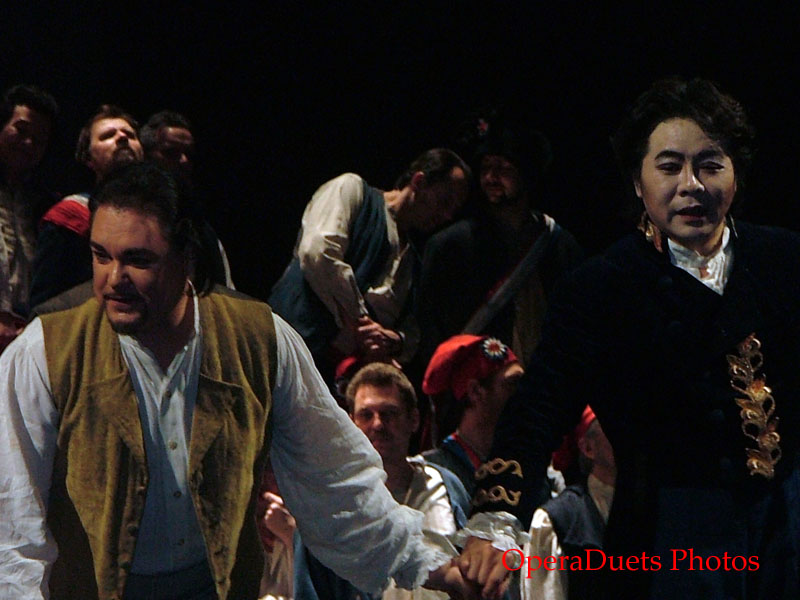 I have seen Andrea Chenier 4 times:
1998-10-18
,
2004-02-13
,
2007-10-17
,
2011-01-29
.
4 different productions, 4 cities.
Andrea Chenier
is a historical person who died during the times of the French Revolution or rather during the terror reign of Robespierre. The love story is fiction, Carlo Gerard is a person that could have existed.
The opera cannot be so easily set in another because it is set so firmly on historical ground. The last Andrea Chenier that I saw in Berlin (2011) was good but making Carlo Gerard to only pretend to be wounded was bad and stupid. From Barcelon (2007) a I remember der whiteness of the scenography and costumes and the falling of the guilliotine after each act. Vienna had a beautiful production very true to history or so it seem, my only regret is that I did not have a better camera. From Zurich (1998) I do not remember much but certainly it was a straight-forward telling of the story and I loved Gabriele Lechner as Maddalena.