5x La Traviata
1984-06-20
,
1993-01-15
,
2002-12-14
,
2003-07-31
,
2006-03-22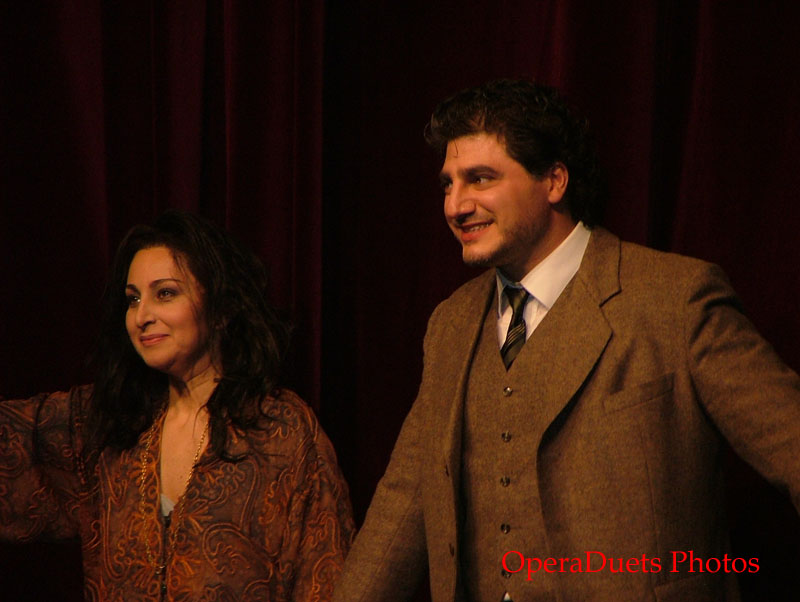 Why have I only seen La Traviata 5 times? Mostly coincidence, and it is not my favorite opera by Verdi even if it is almost every one else favorite opera.
La traviata is an opera in three acts by Giuseppe Verdi set to an Italian libretto by Francesco Maria Piave. It is based on La dame aux Camélias (1852), a play adapted from the novel by Alexandre Dumas, fils. The title La traviata means literally The Fallen Woman, or perhaps more figuratively, The Woman Who Goes Astray. It was originally entitled Violetta, after the main character. (wikipedia)
Alexandre Dumas, fils was the original Alfredo Germont (opera) / Armand Duval (play), Père Germont/Duval was Alexandre Dumas père and Marie Duplessis was Marguerite Gautier (play)/Violetta Valery (opera). Naturally the author made himself heroic and naive.
The double standard for men and women. A woman is ruined for life, a man is not.
For reviews from my travels, see www.operaduetstravel.com