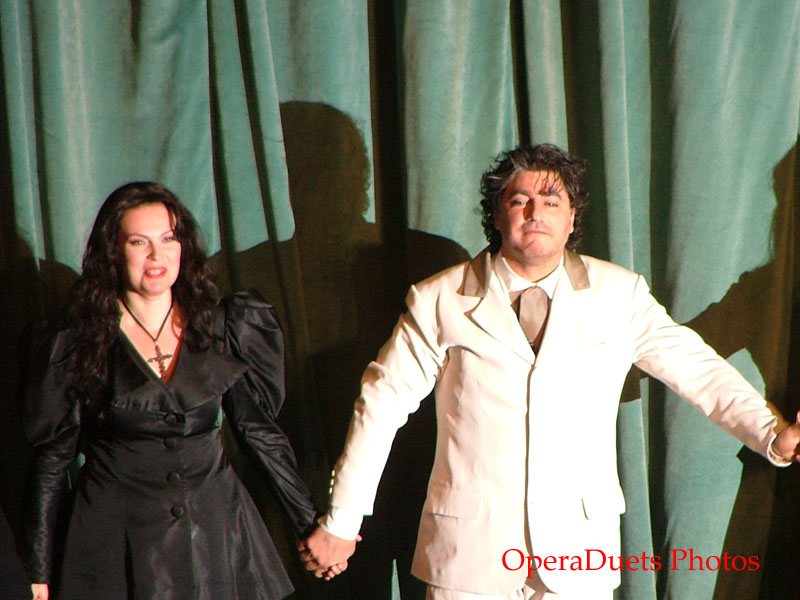 My travel to Turin, Italy started as usual with night bus to Oslo. And then airport bus to Gardermoen Airport. With delays in Oslo and from Stockholm I arrived later in Milan Linate Airport than expected. It was my first time in this airport and so I did not know how to get from the airport to Turin. I asked at Malpensa Express office in Linate. To get to Turin I would have to take the airport bus to Milano Centrale train station and then the train to Torino Porta Nuova (train station in Turin). The train leaves every hour quarter past the hour. My bus left at 1300 and so my train was 1415. It was supposed to arrive in Turin at 1600 but was an 1/2 hour later. And so I was at my hotel, Hotel Roma at approx. 1700.
The opera starts at 2000 so I had some time. But I thought I could collect my ticket early. But I could have waited till 1 hour before the opera starts to collect it. So I wasted some time at that. I was hungry and saw many opportunities to eat but somehow went past them. But then I went to Teatro Regio di Torino at 1900 and collected my ticket, met a lot of JCx members, and went to the McDonalds close by to eat. I chose McChicken and Cola Zero. Not a good choice it was a very dry burger but I could drink. Then I went back to the theatre.
The opera EDGAR by Giacomo Puccini was a much longer opera then I had thought. It was the 4 act version and according to the opera house it was with 2 intervals both 25 minutes and the opera was to end at 2330. It lasted to ca. 2345.
The only piece I knew from the opera was the tenor's aria from act 2 "orgia, chimera". It was a beautiful aria. The opera itself did not have many memorable musical moment except this aria. But here and there was Tosca, Madama Butterfly, Boheme melodies in it more raw form that was to be perfected in his later operas. The story of EDGAR was also flawed. No person became real person. Fidelia (the soprano) was simply just a good person, very true to Edgar. Tigrana (the mezzo soprano) had similarly just one level, she was simply only a seducer of men, provocative to others, egocentric. Frank, Fidelia's brother, was a good man inexplicable in love with Tigrana in the beginning and still a good man in the end. Gualtiero, their father, also good from beginning to end. And EDGAR himself, in love with two women, Fidelia for the purity and Tigrana for he seductive powers.
Act 1: Fidelia declare her love to Edgar. Tigrana mocks Edgar for being interested in pure love. She wants him back. Frank wants to know where Tigrana was, he waited for her. She doesn't want anything to do with him. Tigrana is acting provocative to the people of the village. In the end they want to drive her out of the village. Then Edgar comes in for the rescue. He is so angry with the village that he burns his own house and go away with Tigrana.
Act 2: Tigrana and Edgar has a castle with orgies going on all the time and gambling. Edgar is bored and wants out (Aria: Orgia, chimera). Tigrana will never let go of Edgar unless she herself is bored with him. Frank is a soldier now and his company visits Edgar's castle and now Edgar has found a way out as a patriotic soldier.
Act 3: Edgar's funeral except that Edgar is not dead, he pretends to be a monk. Frank tries to have a solemn funeral for the patriotic soldier Edgar. But the monk is making the crowd angry with his stories of Edgar's former life. The burning of the paternal home and running away with Tigrana, the courtesan. And his gambling and the orgies. The crowd is angry but Fidelia is telling the crowd that Edgar was not all that bad. And the crowd is no longer angry. But then Tigrana arrives pretending to be mourning Edgar. Edgar and Frank decides to out her as a liar. They used flattery and jewels and money. And then she agrees to tell the crowd that Edgar was thinking about deserting his country. Now the crowd is unstoppable and they open the casket but it is empty. Edgar reveals himself. And Tigrana is now proved a liar. And the village people is shocked by their own behavior as Edgar really was a war hero.
Act 4: Fidelia still thinks Edgar is dead. In a dream he has told her that she can be his wife in heaven. But the Edgar comes in and declares that first she will be his wife in the world. Beautiful love duet. Then Tigrana comes in and stabs Fidelia. Fidelia is dying while the village people prepare the wedding. Then Edgar comes back, he sees the blood. Fidelia can show her killer before she dies. And the END.
The production was beautiful and scenography was very natural, almost old-fashioned. The opera house was not full with people so the acoustics was not always the best. Amarilli Nizza was not the best voice, Julia Gertseva was better. Marco Vratogna and Carlo Cigni was really good as Frank and Gualtiero. And it was another triumph for José Cura as Edgar.
2008-07-04 Edgar (Puccini), Teatro Regio di Torino
Edgar = José Cura
Fidelia = Amarilli Nizza
Tigrana = Julia Gertseva
Frank = Marco Vratogna
Gualtiero = Carlo Cigna
Yoram David, conductor
For more reviews from my travels, see
www.operaduetstravel.com