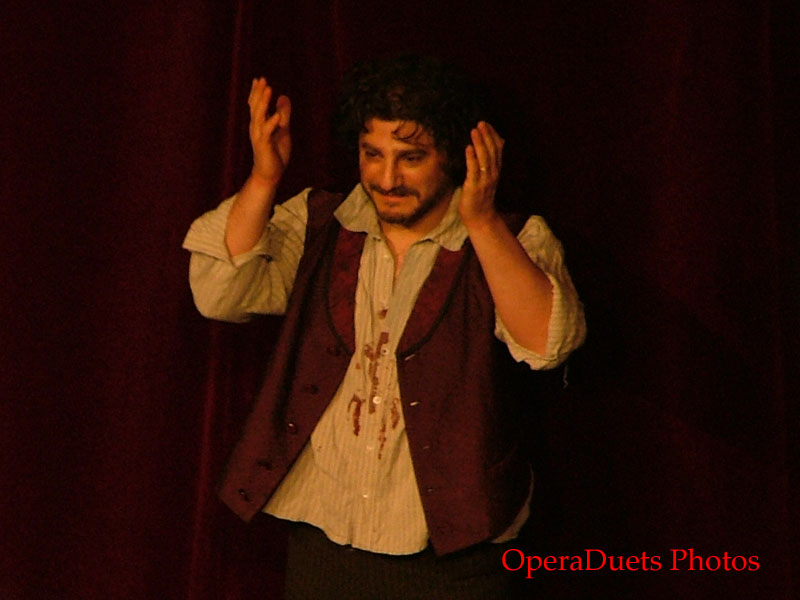 "In the season 2010/11, Baltsa will sing at 2., 5., 13. and 19. june 2011.
José Cura will sing in four different productions. We will publish the informations in the end of june 2010 on our webpage
www.opernhaus.ch
"
Agnes Baltsa told me that she will sing Santuzza (Cavalleria Rusticana) and now Opernhaus Zurich confirmed it as on June 2,5,13,19, 2011.
José Cura has confirmed in his calender one production LA FANCIULLA DEL WEST.
November 2010: 14, 17, 20, 24, December 2010: 9 La fanciulla del west, Opernhaus Zürich
And other sources indicate that Ruggero Raimondi will sing Jack Rance, and that Emily Magee will sing Minnie.
Maybe this means that Cura will sing Cavalleria Rusticana/pagliacci on June 2,5,13,19, 2011. Will that be counted as 2 productions. In that case what would be the third? I would love Samson et Dalila in Zürich.
We will have to wait until end of June 2010. A long wait.
I have seen José Cura in Zurich as
Samson
(2000),
Mario Cavaradossi
(2001),
Otello
(2002),
Don Carlo
(2003, 2006),
Dick Johnson
(2004),
Stiffelio
(2004, 2006),
Alfredo Germont
(2006),
Calaf
(2006)
Rodrigue LE CID
(2008),
Turriddu
(2009),
Canio
(2009),
Rodolfo LA BOHEME
(2010)
Thanks, Sandra for reminding me of Jose Cura's Calender where it says that he will sing Mario Cavaradossi in Tosca on October 26, 28, 2010. (Update 2010-05-16)
For more reviews from my travels, see www.operaduetstravel.com