I hope that 2013 will be a better year than 2012. In 2012 I was in hospital at different locations and at different times and my mother had the breast cancer come back and this time it spread. Then my mother died in October and my health worsened. I am better now but my mother is still dead. Life is strange. 2013 is a whole new year for me. First year without my mother.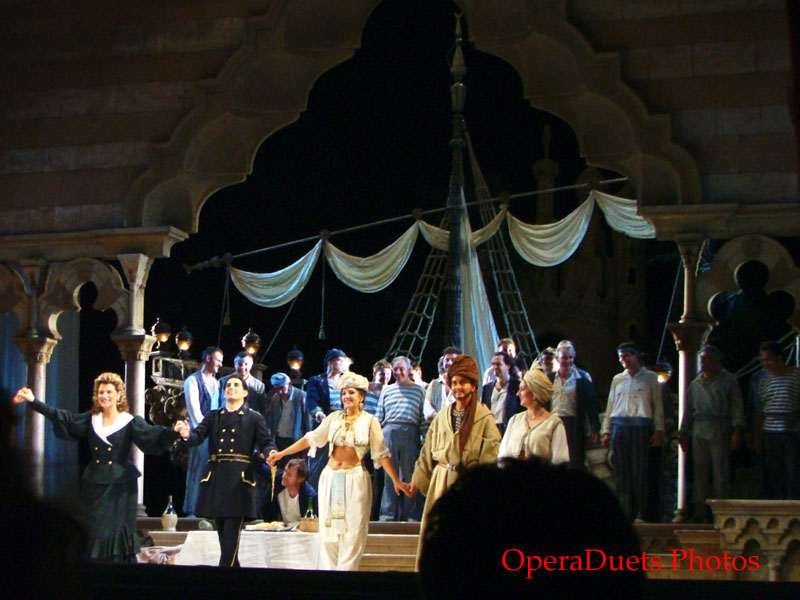 What will 2013 bring?
I hope to see Agnes Baltsa as Isabella in Rossini's L'Italiana in Algeri in Wiener Staatsoper on
January 12th
. All is ready for that. Travel tickets, opera tickets, hotel. It is all planned. All I need to do is to be well enough. And I am that, now.
I hope to go to Genova to see Verdi's Macbeth in Teatro Carlo Felice on
January 19th
and
20th
. On the 19th I hope to see Maria Guleghina as Lady Macbeth. I am so looking forward to it. But I need to keep my health in good enough shape. Again all is planned. Hotel, opera, travel.
On
February 2nd
I hope to see Nancy Fabiola Herrera as Carmen in Munich. I hope I will not be too tired for that.
On
February 9th
I hope to go to Madrid's Teatro de la Zarzuela to see more zarzuela La Reina Mora & Alma de Dios by José Serrano. I love Zarzuela!! Will I be ready?
This is Giuseppe Verdi's year. 200th birthday and I would love to be able to see all his opera during this year. But I doubt that. Aida, Alzira, Attila, Un Ballo in Maschera, Il Corsaro, Don Carlos, I Due Foscari, Ernani, Falstaff, La Forza del Destino, Un Giorno di Regno, Giovanna d'Arco, I Lombardi alla prima crociata, Luisa Miller, MACBETH, I Masnadieri, Nabucco, Oberto, Otello, Requiem, Rigoletto, Simon Boccanegra, STIFFELIO, La Traviata, Il Trovatore, I Vespri Siciliani.
In April I will celebrate Verdi with Rolando Villazon on
April 25th
in Frankfurt and with José Cura as Stiffelio in Monte-Carlo on
April 26th
. Well, that does sound stressfull, and expensive!
In May I plan on my two Argentinean tenors, José Cura as Andrea Chenier in Vienna on
May 16th
, and Marcelo Alvarez in La Gioconda in Paris on May 17th. Will I get a ticket for La Gioconda in Paris?
It is exciting to be me if only I keep myself on the healthy side. That's all, for now...
For reviews from my travels, see www.operaduetstravel.com